What is a restaurant service? Is it the food? The server? Or the ambiance? In short, restaurant service is the process of food and beverage delivery in a restaurant. Restaurant service is a key element in creating a successful dining experience.
Good restaurant service can mean the difference between a one-time customer and a loyal patron. In the highly competitive restaurant industry, providing excellent service can make all the difference.
In this article, we will delve into the definition of what a restaurant service is, the different types of restaurant service, and ways to provide excellent restaurant service. If you're a restaurant owner, manager, or server, be sure to read until the end. Understanding these concepts can help you provide the best possible service to your customers and create a dining experience that keeps them coming back for more.
What is a Restaurant Service?
If you ask, what a restaurant service is, it would be the process of delivering food and beverages in a restaurant setting. At its core, restaurant service is all about providing a satisfying dining experience for customers. From the moment they enter a restaurant to the moment they leave, the goal is to make customers feel welcomed, comfortable and cared for.
This requires a high level of attention to detail, effective communication, and a commitment to providing exceptional customer service. Whether it's a fine dining or a casual restaurant, the customer's dining experience is always the main focus.
The key performance indicator to measure your restaurant's service is the customer's satisfaction. On the other hand, aspects such as the quality of the food, the restaurant's atmosphere, and the staff's professionalism and friendliness are all factors that contribute to the overall dining experience.
Restaurant service is a series of components that work together to provide customers with a pleasant and satisfying dining experience. These components can be broadly categorized into five main areas, including customer service, order management, food and beverage services, payment processing, and complaint handling.
With so many processes being carried out, restaurant services involve various roles in the restaurant. These roles include the friendly waiter, the welcoming host, the skillful chef and bartender, and even the caring manager who work closely together to ensure a memorable and enjoyable dining experience for all customers.
Read also: What Is Halal Food? Why Is It So Important in Indonesia?
5 Types of Restaurant Services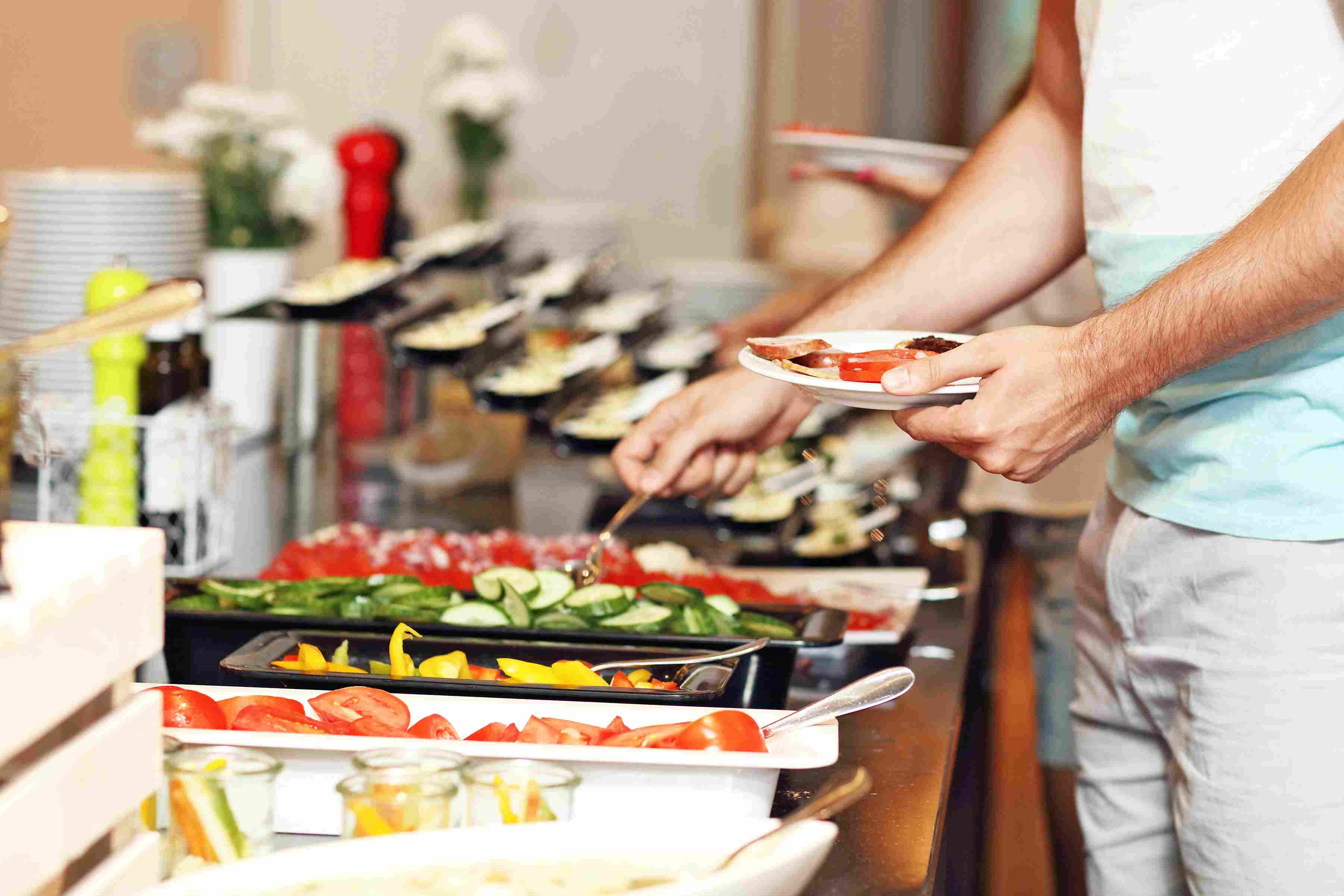 When discussing what a restaurant service is, we cannot leave out the types of service. Depending on the restaurant, customers may encounter different service styles. Each type of service has its own benefits and choosing the right one can enhance the overall dining experience. In this section, we'll explore the 5 types of restaurant services and their characteristics.
Table Service:
Table service is a common type of restaurant service all over the world. In this type of service, customers are seated at a table and served by a waiter or waitress. Servers take customer orders, proceed with the food service, and provide assistance during meals. This type of service is often used in a formal or upscale restaurant, which focuses on providing an enjoyable dining experience.
Counter Service:
Counter-service restaurants usually have a small menu of prepared foods, such as sandwiches, salads, and coffee which are ordered and paid for at the counter. Customers can then bring their food to the table or eat on the go. Counter-service restaurants are often fast and convenient, with a focus on efficiency.
Self-service:
In self-service restaurants, customers order and pay for their food at a counter or kiosk and serve themselves. This type of service is common in fast-food restaurants, cafeterias, and some coffee shops.
Self-service allows customers to have more control over their dining experience. In Indonesia, several restaurant chains use this service concept, one of which is Marugame Udon.
Buffet Service:
Buffet restaurants offer a self-service dining experience, where customers serve themselves from a variety of dishes displayed on a table or counter. Prices are often based on a flat fee, not per dish, and customers can usually return for additional servings. A lot of businesses in the hospitality industry use this service, including hotels and restaurants.
But, not every restaurant uses this concept in full. Some restaurants use this service only for their specific menus. For example, Pizza Hut uses buffet service only for its salad menu.
All-You-Can-Eat:
Similar to buffet service, all-you-can-eat service allows customers to return for additional servings and consume as much food as they like. What differentiates them is that in all-you-can-eat restaurants, customers order food from a menu or select items from a limited range of options. This type of service is often used in casual dining restaurants, such as barbeque.
Read also: PT Sarimelati Kencana Tbk and Its Inspiring 35 Years Journey
5 Ways to Provide Excellent Restaurant Services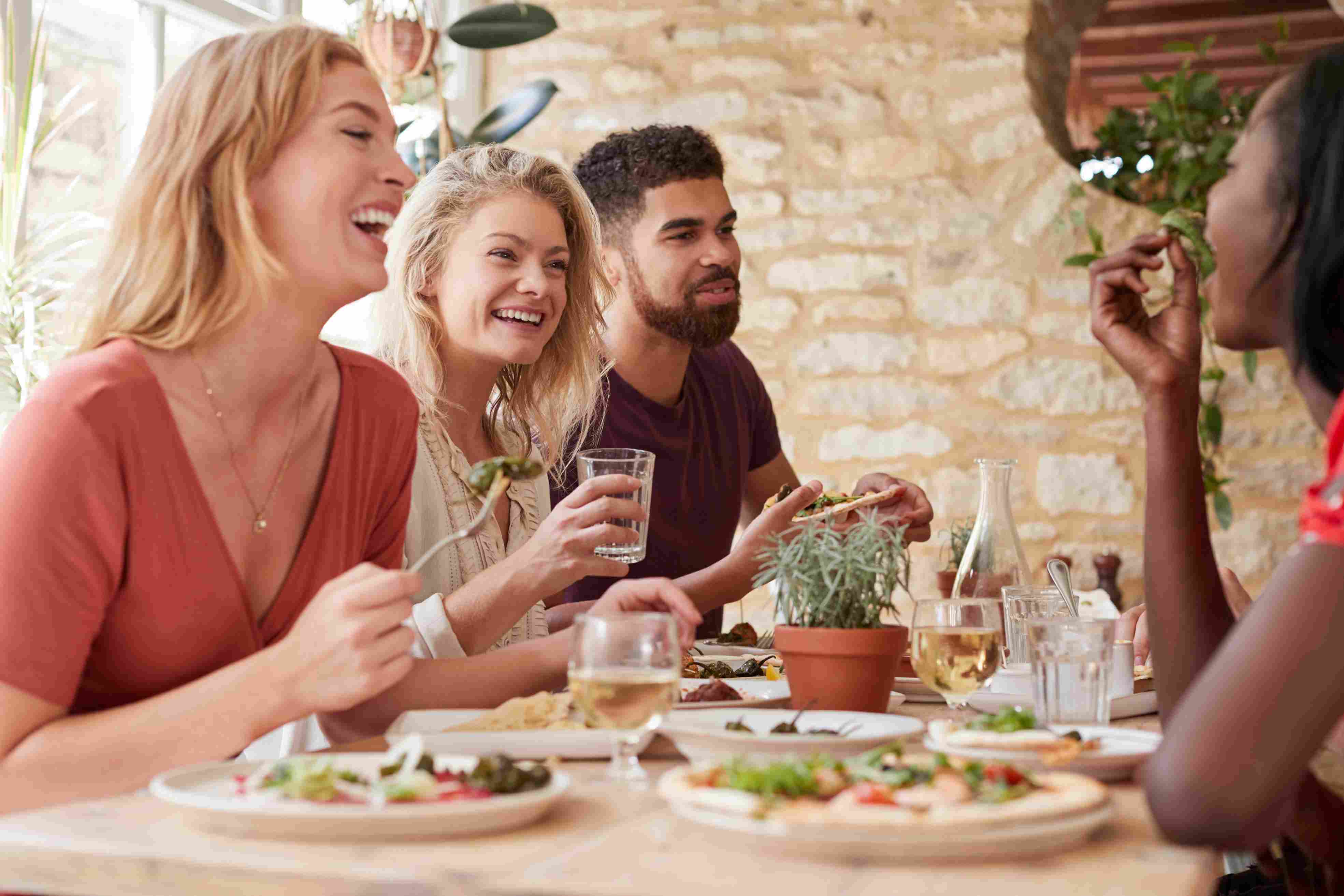 As we get to understand the concept of different types of restaurant service, let's discuss how restaurant owners can provide the best service for their customers. Below, we have compiled 5 ways for you:
Be friendly and welcoming
Remember, one of the most important elements of excellent restaurant service is making customers feel welcomed and appreciated. Servers should make eye contact with customers, introduce themselves, and thank them for choosing the restaurant. Good manners and a warm and welcoming attitude can help customers feel comfortable and eager to return.
Be knowledgeable
A server should have extensive knowledge of the restaurant. Servers should be able to describe dishes, explaining ingredients, and make recommendations based on customers' preferences.
Be efficient
Efficient restaurant service means taking orders accurately and serving food and drinks quickly. Servers should be organized and able to handle multiple tables at once. They should prioritize customers' needs and ensure that food and drinks are delivered on time.
Be attentive
Attentive service means being aware of customers' needs and anticipating their requests. Servers should check on customers frequently to see if they need any assistance. They should be able to recognize when a customer needs help, such as refilling a drink or offering a recommendation.
Be accommodating
Accommodating service means being flexible and willing to make adjustments to orders or reservations. Servers should be able to accommodate customers with dietary restrictions or preferences. Accommodating service can help create a positive dining experience and leave customers feeling valued and well taken care of.
In conclusion, restaurant service is a critical element in creating a positive dining experience. Whether it's a casual diner or a high-end restaurant, the service can make or break the customer's experience. By understanding these concepts, restaurant owners can create a memorable dining experience for their customers. Read more insights about the restaurant industry here.
***